1. High Grade Hida Beef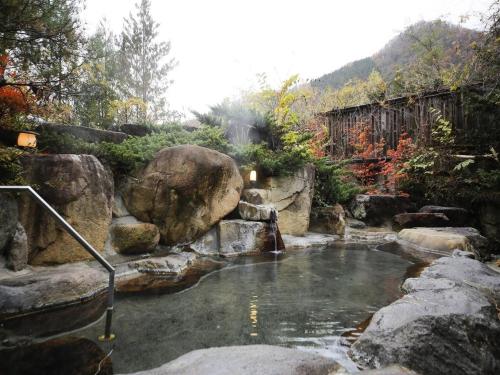 We have confident that guest can enjoy our meal.

All "Hida beef" used at the hotel are carefully selected and used A4 or higher grade.
Hida beef with mellow texture can be fully enjoyed with yakiniku, shabu-shabu, steak, Sushi and so on, together with mountain vegetables of Okuhida.
Please enjoy a variety of dishes cooked by our chef.
2. Hot Springs, Directly from the Source (Kakenagashi)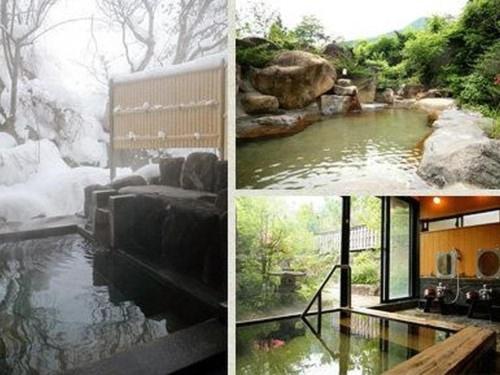 It luxuriously spreads the Shimpyeong hot spring of Okuhida Onsenkyo surrounded by the scenic spot of the North Alps.
Surrounded by nature that changes every day from season to season such as autumn leaves that turns red in the autumn and autumn leaves that turn red in the autumn, springs that take pride in the amount of hot water that boasts a large amount of hot water.
Fountain quality called simple spa is gentle to the skin, it is possible to enter with families from the child to the elderly safely, and also satisfy the person of the long bath.
Please enjoy the hot spring in a relaxedly and quietly while watching the sky full of stars in the evening.
3. Cozy Atmosphere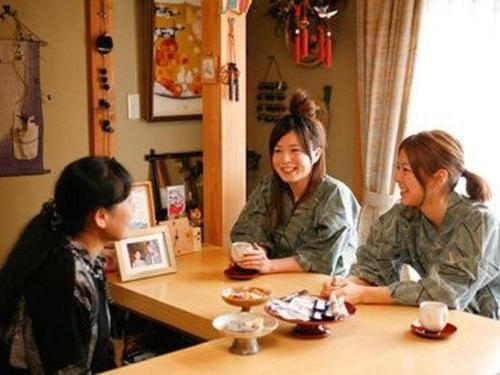 We named our hotel  "Relaxing House" Yuu. We are thinking first that guest can relax.
There is not much around the hotel so you can spend time quietly and slowly.
Because there is not so much light around, you can look at the sky full of stars while immersing in the outdoor bath.
Please enjoy the luxury time that pass slowly while you do nothing at all.
4. Different Type of Rooms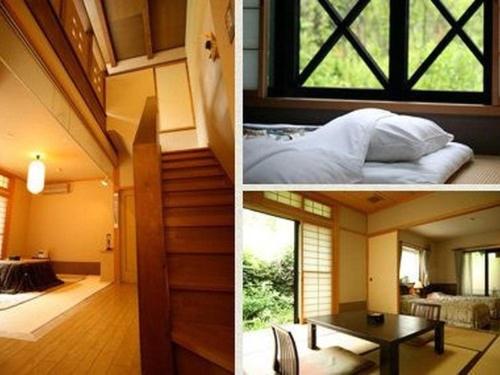 Maisonette space on the first floor, "Maisonette room" with Japanese-style room with futon mat so that you can rest at any time on the second floor,
Two types of maisonette rooms of "Maisonette room with open-air bath" that you can enter hot springs whenever you like.
In addition, since we have a "Japanese style room with open-air bath" with a bed and a Japanese style room, it is available for wheelchair users as it is barrier-free.
"Japanese-style room" in the main building is a room that guest can feel nostalgic  atmosphere and offers at reasonable rates.
There are 14 rooms in total, and you can choose 4 types of rooms.
5.Kids Friendly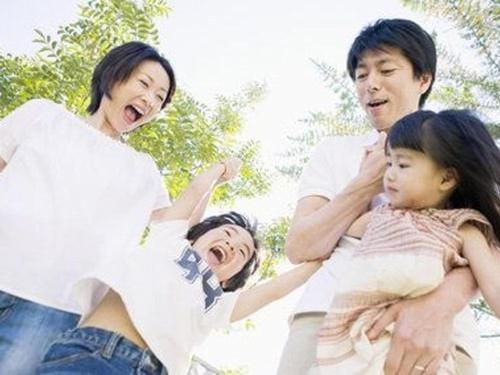 I think that it is serious if something small happens.
I think that there are a lot of people who think that traveling is also a little if there are small children, but for yourself, I would like you to travel for children as well.
Traveling with young children may get tired in reverse. I do not want customers who come to the hotel to absolutely feel that kind of feeling. If your parents relaxed slowly, nature and children should relax with a smile …
I will correspond as long as I can as possible so that there is no burden on my parents.
Your parents smile to make your child smile! And make your smile smile for everyone!
6.Selected Interior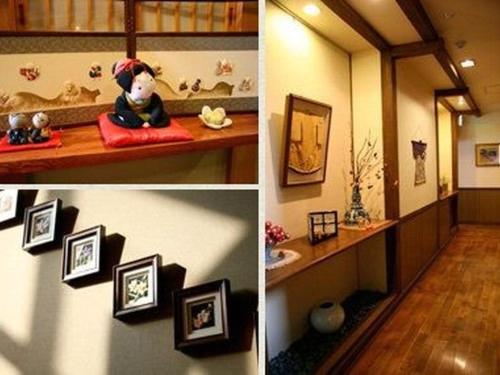 Lovely small items adorned in various places in the hall.
To make visitors feel the four seasons, we have reshuffled accessories in the hall depending on the season, we have customers cute from the entrance with a cute shape, shape.
Various things such as female generals gathered from the whole country, handmade items full of warmth, things from customers …
I think that finding favorite accessories is one of the pleasure.
7.Good Location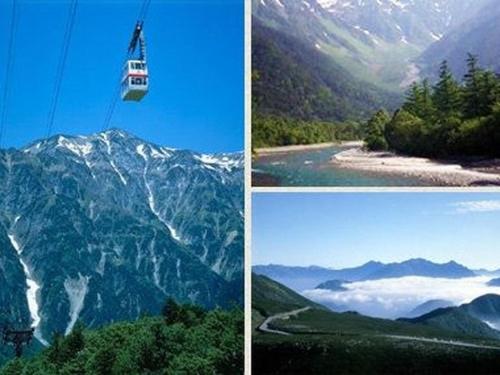 You can go to many sightseeing spots in Kamikochi, Shinhotaka Ropeway, Norikura Skyline, Old Townscape of Takayama City within an hour.
Since the mountains show different faces  every season, you can enjoy  even if you have visited in different season.