Shin Hirayu hot spring in Okuhida hot spring area has been told that Izumo tribe used to stay in this area, relaxed after long tiring journey. 

Since there is rich source of hot spring, water comes directly from the source and water keeps running, is kept fresh and clean.

Once you soak yourself in pure hot spring water, you can feel relaxed and forget about everything.
you can enjoy wind coming from the mountainous area.

If you look up the sky, you can also enjoy sky full of stars.

Guest can experience open air hot spring with spectacular mountainous view.
Indoor Hot Spring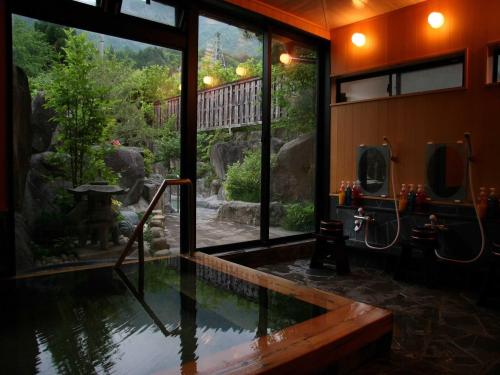 Indoor hot spring is also spring water directly coming from the source.
This simple hot spring is smooth and low stimulus so even baby or elderly people can enjoy hot spring for a long time.
Washing stand is thoughtfully chosen by owner, and it uses Hida`s natural wood. Mirror frame is made by chestnut tree, and wash basin is made by Masao Takase, poetry from Kyoto. 

Bathing Hour?15:00?23:00, 6:30?9:30

*Depend on the season, hour might be changed.
(male and female bathing area will be switched in the morning and night)
Private Open-Air Hot Spring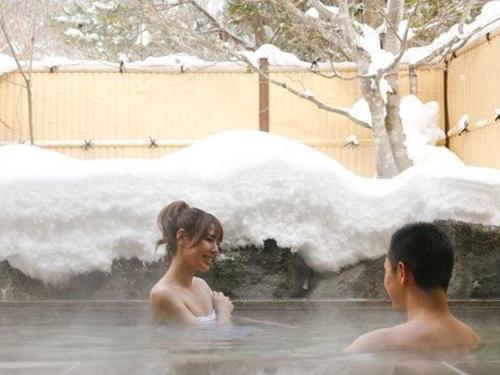 We offer private open-air hot spring.

Guest can enjoy open-air hot spring with view of Okuhida`s nature

Price: 2200 yen / 50 minutes

* During Winter (November - March), private hot spring will be closed. Please inquire us for the details.